100% Sunshine Girl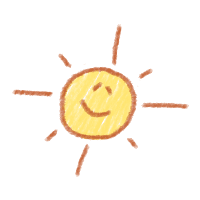 Do you wish that the rain would stop for your next event?
Drop a request below and 100% Sunshine Girl will bring you good weather!
What is a Sunshine Girl?
A sunshine girl (晴れ女 hare-onna) has the power to stop the rain and clear the skies with just a prayer. Hire 100% Sunshine Girl for your next event!
Latest Requests
I want to see sunshine outside, being cooped up is tiring
2020/03/17

Tsubasa
I want the sun shining on my cosplay :D
2020/05/15

himokko413
I want it to be a sunny day for my graduation
2020/06/08

Jessica
No rain please! Just fireworks!
2020/07/07

summer_boy
For a birthday party.
2020/08/22

TOKYOBOY0701
Please let the sun shine on my anniversary!
2020/10/07

Mitsuha